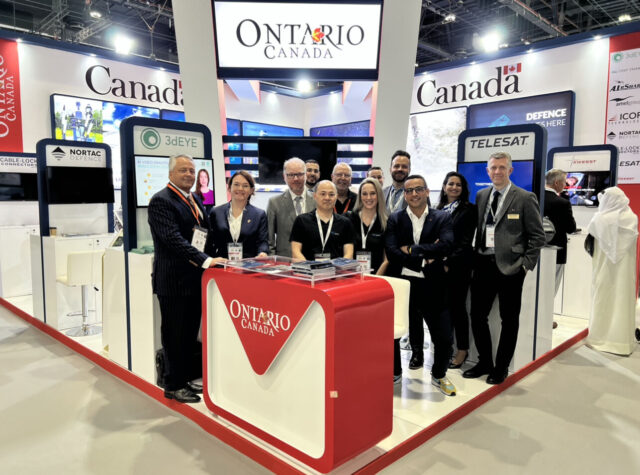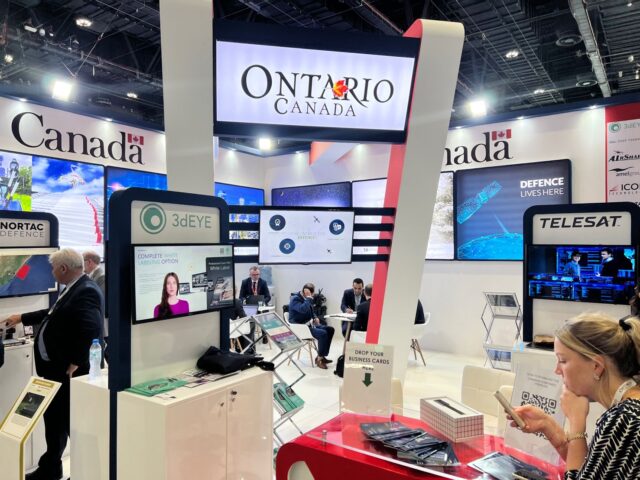 IDEX is the largest international defence exhibition and conference in the Middle East and North Africa (MENA) region demonstrating the latest technologies across land, sea and air defence. It is a unique platform to establish and strengthen relationships with government departments, businesses and armed forces throughout the region. Approximately 90,000 attendees have participated in IDEX 2023.
Over 25 Ontario companies (of the 70 attending Canadian companies) across various sub-sectors including satellite operators, digital situational command & control awareness, next generation technologies for securing forces operations, tactical robots, portable underwater robots, wiring connections solutions, cyber security auditing, smart drones, cloud video AI analytics platforms, training and consulting firms were able to develop significant partnership opportunities at the five day event located in Abu Dhabi, United Arab Emirates.
Companies showcased Ontario and Canada's leading advanced manufacturing strengths and capabilities and shared their expertise with sector stakeholders from the entire MENA region. .
Please connect with Eyad Qudsi (Eyad.Qudsi@ontario.ca) for IDEX 2025, and Dubai Airshow 2023 opportunities.